Secure Email

Call: 855.245.0993

No Hassles
No hassles to install, configure, or maintain.
You're ready to send secure email as soon as you create an account.
There is no software required and no encryption keys to manage.
It works anywhere, on any email client, and from any web-enabled device.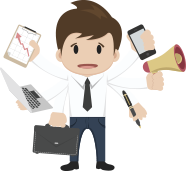 ---
Security
CPS uses security practices that meet or in many cases exceed encryption requirements of most organizations.
Complete end-to-end encryption guarantees your message data is always transmitted and stored using strong encryption.
Redundant systems and data-storage ensure 99.99% availability.
CPS systems are operated in secure SSAE 16 data centers.
---
Lets Talk.
At your convenience, of course.
Talk with a CPS advisor, and get back to doing what you want. 855.245.0993
---
Email Encryption
Ensure the person reading your message is your intended recipient.
CPS verifies the individual accessing your message is the intended recipient by requiring them to log in to their own secure email account or create an account.
Safely and confidently transmit sensitive information.